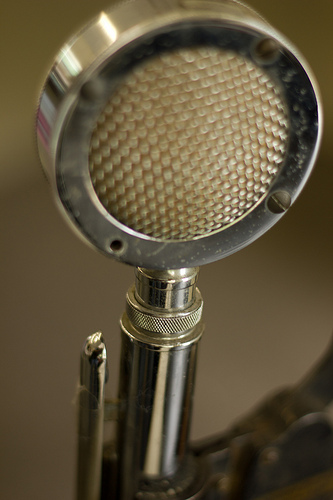 By Phil Brown
Ohio Center for Broadcasting
Cincinnat, OH Campus
brown.p@beonair.com


Using vocal effects in commercial production will vary depending on the software you're using. From Cool Edit to Adobe Audition, Pro Tools to Sound Forge and more, you more than likely to have a great arsenal at your disposal.
Vocal effects can encompass
filters
graphic equalizers
reverb
echo
delays
compression
time pitch
amplification
dynamic processing
hard limiting and more
Depending on the desired effect, especially if you're not familiar with how some of the effects sound, the best rule of thumb is sample different effects on the fly. In other words, most audio editing programs will allow you to apply an effect while the track is playing. This is a great time saver as you'll be able to hear how each different effect sounds without applying the effect, and then un-doing it, applying the next effect, etc.
Some programs even allow you to customize an effect adjusting parameters, and then name the effect whatever you want to call it and then have it appear in the drop down list of available effects
Vocal Inflection
Using inflection on your vocal delivery can virtually "customize" how a word will sound. By going up or down on a word in a sentence for example, gives it a whole different meaning. Let's say you're speaking the phrase "Did you eat the candy?" If you emphasize the inflection on the word you, you're driving home that the message you're getting across is not the act of eating, not the actual candy, but you!
Changing the inflection on the other words besides "

you"

puts the emphasis on other things.
Try it and you'll see what I mean. When going up on a word at the end of sentence rather than down, inflects a question vs. a statement. Probably the biggest tip I can give you on vocal inflection, delivery and effects is that "timing" is everything!
Next up in the series is more of a question to you.
Would you be able to turn a 60 second spot into a 30? Into a 15?
Photo Credit: Roland on Flickr
***